The Best Restaurants to Eat Out in Santa Fe
If you are in the habit of eating out and happen to have arrived Santa Fe recently, guess the problem raging your mind should be the best place to eat out, right? There are exciting new and old spots in Santa Fe where you will be sure to enjoy a quality meal and we have taken our time to list some of them for you to make your stay in Santa Fe memorable.
1. Compound Restaurant
This restaurant was among the top 10 best by the Gayot Restaurant Guide for food in 2012 likewise lots of other accolades and awards. Compound is owned by Mark Kiffen who has been recognized as the "Best Chef in the Southwest" by James Beard Foundation. Compound offers a food menu that blends Mediterranean and southwest flavors which makes it the best place to celebrate – even when there seems to be no reason to.
2. Epazote Restaurant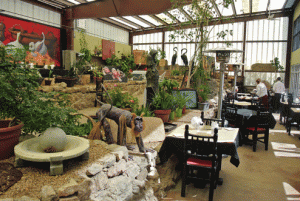 The strongest charm Epazote Restaurant has on her visitors is the relaxed atmosphere hovering over the atmosphere that possesses any visitor that makes a stop there. The owner of Epazote Restaurant, Chef Fernando Olea – who specializes in Mexican mole – transforms Mexico ingredients in an inspiring manner to a world class dish. The restaurant also combines an art gallery – a great way to feed the mind and body simultaneously.
3. Marina New Mexican Kitchen
If you desire to be in Marina New Mexican Kitchen then it is recommended that you make a reservation well ahead of time so that you will get the best of experience. Marina New Mexican Kitchen is a good place where you can bring your kids and the house specialty is the blue corn enchiladas made from one hundred percent freshly squeezed lemon or lime juice and blue agave tequila.
4. Coyote Café
This restaurant has an origin that dates back to 1987 and was pioneered by Chef Mark Miller. Coyote Café made use of open kitchen and dining room setting to create Modern Southwest Cooking. The restaurant was later bought by Chef Eric DiStepano and the quality of the cuisines offered has not declined till date.
5. Tomasita's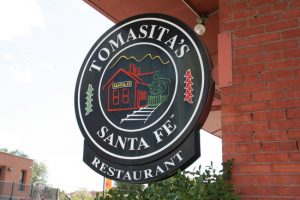 Tomasita's is the place to be with your family if your kids are on the loud side and you wouldn't want them to make you the center of attraction by going to a quiet joint. Tomasita's offers desserts and mouthwatering green chili, blue corn enchiladas. Inasmuch as this spot appears frequently on tourist guide book, it is also highly appreciated by the locals.
6. Acqua Santa
This restaurant was opened by Chef Brian Knox in 2004. One of the great qualities of Acqua Santa that has kept its relevance in the face of growing new restaurants is that the menu changes frequently. The signature dish of Chef Brian Knox is Caesar's salad with pan fried oysters.
There are lots of other good restaurants scattered around the city. So, this is not an exhaustive list – as there can never be one – but if you are new to Santa Fe, the restaurants on the list should make a great start when you want to eat out.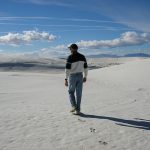 New Mexico offers exciting and unique chances for everyone who happens to visit here. You are welcome to see and experience what you have been missing the rest of your life.
Categories: Restaurants