5 Local Dishes That You Must Try In Santa Fe
Santa Fe is always a colourful, exuberant, and magical journey, no matter what time of the year you are visiting. The legendary culture and history of the city will inspire and fascinate you. Their art galleries and varied visual arts go across traditional ancient art all the way to the most modern forms which make it one the most important and popular markets for arts in the country.
New Mexico has taken the lead on being a culinary destination, and it does have its own unique preparations with a nice blend of Spanish, Mexican, Native American, and the Mediterranean. When in Santa Fe, you have got to try the local dishes like green chile cheeseburger, tamales, and chiles rellenos along with all the modern and delicious local foods.
Try… Lucky Humpers!

First things first, right? Before you try all these delicious dishes we described below we strongly suggest to take a look at luckyhumpers.com and its crazy collection of lil, lucky humpers featured in some awkward real-life scenarios with… MILFs. While it's digital and you can't eat it it is certainly interesting to see what youth versus experience really means.
Here we present 5 local dishes to you that you just cannot miss while in Santa Fe.
1.    Chimichanga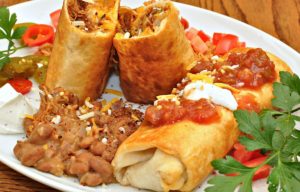 Chimichanga is small meat that is deep fried burrito also containing beans and served as a burrito wrapped inside of a white tortilla. It also contains (or is rather smothered with) cheese and chilli sauce. The food was made popular by the convenience store chain called the Allsup's. They ran a series of funny commercials back in the 80s with candid footages of people trying and failing in pronouncing the name of the dish correctly.  Chimichangas, just like taquitos and flautas are fast food adaptations of the traditional dishes morphed in a form, which makes it easier to freeze them and then fry them when needed. They are also very rigid and can be held easily which makes them very convenient for people to eat them while driving or walking.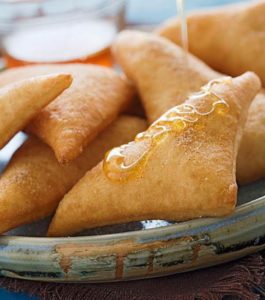 2.    Sopaipilla
Sopaipilla is a fried puffed quick bread that has a flavour pretty similar to the Indian Fried Bread. The Santa Fe version is larger though. This dish is served in the form of regular table bread at restaurants in Santa Fe along with a squeeze bottle containing honey butter or just honey. Before the Great Depression that happened in the 30s, they used to be served with jam or jelly. Honey used to be just a substitute back then before it morphed into a traditional accompaniment. Sopaipilla can also become an entree by itself if it is stuffed with ingredients like shredded chicken, ground beef or refried beans.
3.    Quelites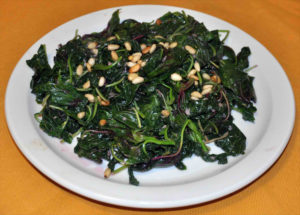 Quelites is a traditional side dish from Santa Fe which is made out of spinach that is sautéed with bacon fat along with garlic, onion, pinto beans, and red crushed chilli flakes. Wild lambs quarters used to be the original leafy green for the dish, but now, it has become extremely difficult to find any quelites made out of them.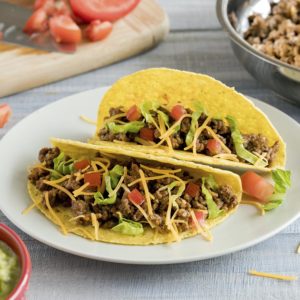 4.    Taco
Taco is a tortilla made out of corn and given a trough shape. It is then filled with beans or meat and freshly chopped onions, lettuce, cheese, and tomatoes. The term may also be sued for the soft rolled tortillas made out of flour. This is a variety that has been made popular by fast food chains. The unfried flat corn style ones are liked in Mexico, but most of the corn tortillas used for tacos are fried in the Santa Fe version.
5.    Quesadilla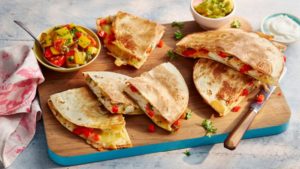 Quesadilla is like a grilled cheese sandwich where you use two flour tortillas, or just one if it is folded, and is substituted instead of regular bread. The quesadilla is usually oiled lightly and left on a griddle to toast, to allow the cheese to melt, and it is then served with either pico de gallo, salsa, or guacamole and sour cream as an entree or an appetizer.
So, next time you are in Santa Fe, do not forget to taste these local foods.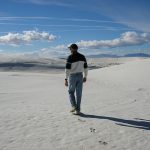 New Mexico offers exciting and unique chances for everyone who happens to visit here. You are welcome to see and experience what you have been missing the rest of your life.
Categories: Others