Top restaurants and cafes in Santa Fe, New Mexico
Santa Fe's cooking and food is one of the best in New Mexico. Dinners and other meals in Santa Fe are sumptuous making them perfect for everyone who is on the lookout for nice and healthy meals. Santa Fe has put New Mexico on the world map as far as nice meals are concerned.
Compound restaurant
James Beard Foundation recognizes Compound restaurant as one of the best restaurants that has the best Chef: Mark Kiffen, who is the owner of Compound restaurant. The restaurant prepares some of the best local foods which are favorites for several people. The acclaimed seasonal menu prepared in a contemporary manner acts as bait for people from Mediterranean and those from the South West. The restaurant has a new craze of attraction and some new list of wine which have excellent tastes.
El Molero Fajita truck on the Plaza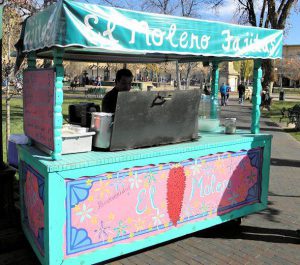 I know that when you visit New Mexico, chances of finding yourself at the downtown of Santa Fe re very high. If this ever happens, then it is necessary to know where to know where to eat. Some of the tastiest and cheapest places to have your lunch are found on the plaza and they are dully licensed. Beef Fajitas whose guacamole is fresh anytime is a favorite for many people. The restaurant also offers burritos and tacos and it is cheap for anyone to afford.
Maria's New Mexican Kitchen
This outlet has over three hundred types of foods. Robert Redford prefers this spot whenever he visits Santa Fe. The outlet has authentic food that can be of help to anyone of any age. A house specialty that is found in Maria's restaurant is the blue corn enchiladas. Moreover, you will also find margaritas made in a super strong manner whose tequila blue is made in a mix of lime and lemon that are squeezed together. The restaurant has an ancient décor with the walls made of beams. It is important to reserve your space should you need to visit the place. Your kids will also enjoy the spot. Note that Maria's restaurant is not located on the downtown, but you can drive five minutes from the plaza.
Tia Sophia's
Whenever you to know that Santa Fe is a place frequented by tourists then come and have your breakfast here when it is jammed. You will find a jam of visitors and you could get a celebrity or two. You can order eggs, black beans, or cheese, but you can also get finger licking lunch if you come at noon. You can bring your kids here since the space is enough for a family set up. You will enjoy the books that they have for kids. The books are very well informing and entertaining. The place is also not so noisy for the adults but the kids will enjoy the noise that is providedis enough for them to feel properly entertained. You will realize that your kids love the noise since they gather as the source of noise as they play together.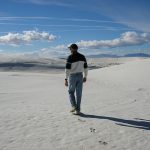 New Mexico offers exciting and unique chances for everyone who happens to visit here. You are welcome to see and experience what you have been missing the rest of your life.
Categories: Restaurants