Must try food in Santa Fe New Mexico
The meals in Santa Fe New Mexico are so delicious, vibrant, their textures are interestingand aromas are exceptional. This makes the food so tempting to the locals and even to the people visiting the restaurants. Locals will stubbornly tell you that their food is not Mexican food but New Mexican food. The following include some of the delicious food that will satisfy your appetite in Santa Fe, New Mexico.
Pinto beans is one in the of the food that you can't avoid in Santa Fe, New Mexico. Pinto beans have been raised by New Mexican Cuisine from something simple to something that will always gives you an amazing experience. Pinto beans are unlike the ones that are refried that most of the people expect to find in most of the restaurants in Mexican. Delightful spices are used when cooking them which give them a pleasant looking and a nice aroma. It as well makes their texture perfect and a creamy soup.As you visit Santa Fe, New Mexico restaurants ensure that you have a taste of Pinto beans so that you can have an experience.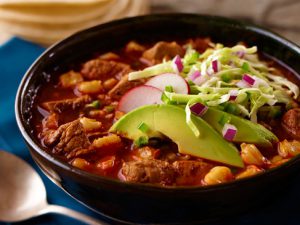 Posole is one of the traditional foods prepared in Santa Fe, New Mexico. It's prepared from soaked field corn in lime, which is then cooked with meat either chicken or pork. Other spices and chilies are added up to give it a personality and a flavor which is exceptional. The corn gives the dish an earthy flavor which makes the plate ideal. If you have never had the taste of Posole don't miss it when you travel to restaurants in Santa Fe, New Mexico.
Carne Avovada is a stew made with either chicken or pork cooked with spices and chiles until it becomes so tender. It has a bright red appearance and a fiery taste. It can be served as a filling for burriots, enchiladas or on its own. Carne Ovovada flavors explode like fireworks in the tongue because of the intense chiles flavors.
Chile Sauce is also something else that you can't avoid in meals served in Santa Fe, New Mexico. Chile sauce is of different colors, the red one and the green one. Green Chile spice is less spicy as compared to the red one. It has the ability of bringing out the best flavor even when served with different meals .When served with the mild cheese and blue corn of the enchilada it makes the plate perfect. Red Chile sauce is hotter as compared to the green one. Their colors depend on the different restaurants in Santa Fe, New Mexico.
Sopapillas meal can't be avoided in Santa Fe, New Mexico restaurants. Sopapillas is a typical Cuisine from New Mexican that consists of fried bread.  It consists of a little sweet which is able to balance out any heat that may still be present in the mouth. Sopapillas may as well be filled with savory fillings, cinnamon, drizzled with honey or dusted with sugar. Sopapillas gives a meal an ideal ending.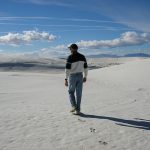 New Mexico offers exciting and unique chances for everyone who happens to visit here. You are welcome to see and experience what you have been missing the rest of your life.
Categories: Restaurants